List Your Home
Welcome to
This Page was sponsored by Ms. Phartington from Shittington by Janet Yearsley (It's a very lovely short story on Amazon).
List your home with us and get it sold.
Three things to know before you list your home.
Let us Sell Your Home Today. Call Judith French at 561 324 9350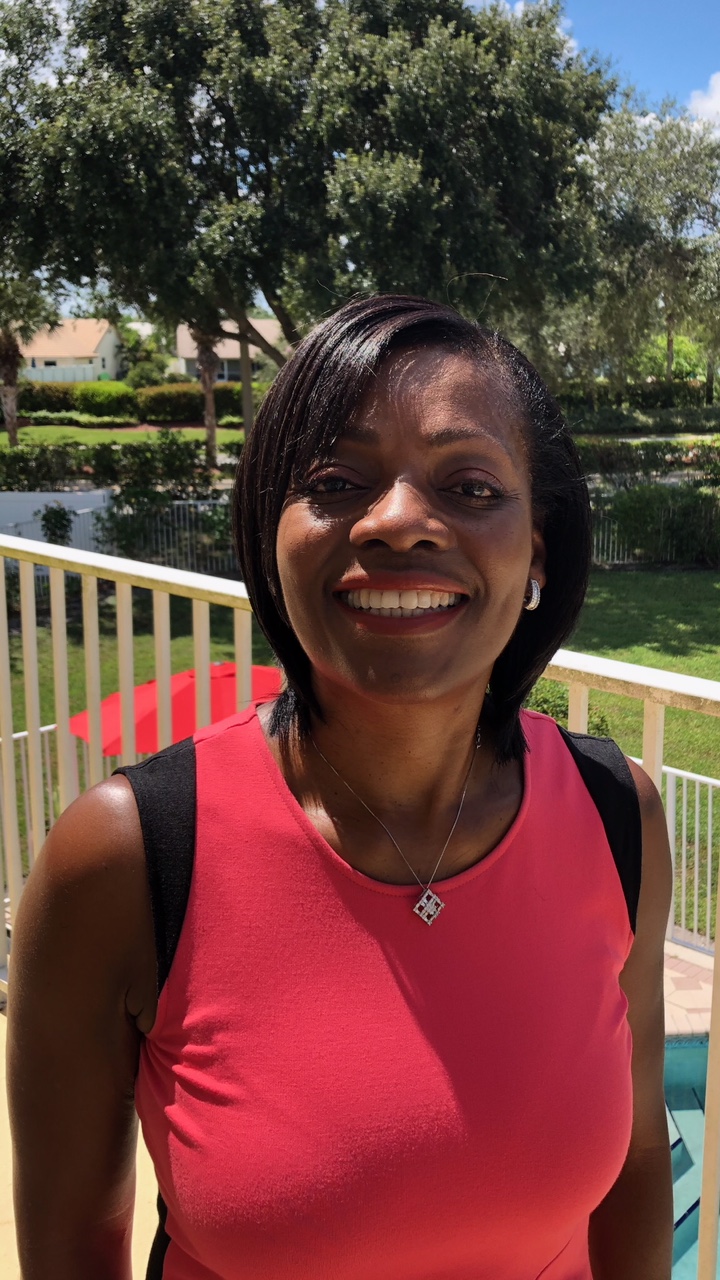 Judith French from One Step Ahead Realty, Inc. has been working with home buyers and sellers as a Licensed Realtor for over 10 years. This solid experience, no doubt qualifies her to be the one to go to when it's relating to real estate matters in South Florida. Because of her exceptional creativity and motivation, she is especially very skill in listing homes (many times by creating beautiful staging techniques and highlighting all the positive areas of the property) and effecting sales keeping home sellers very happy. If you have any concerns or real estate issues, please don't hesitate to call her at 561 324 9350.
Ten Important Things You Should Do Before Selling Your Home
Listing your home for sale might seem relatively simple; and while it can be done with a few clicks of the mouse, successful property sales require a little research and elbow grease first. Before listing your property for sale, whether it's a house, condominium, or a plot of land, you'll want to make sure it's properly presented and valued. Even minor imperfections, such as peeling paint or unsightly landscaping, can turn off prospective buyers. Below are the top ten things to do before listing your property for sale.
10. Before you put your house on the market, even if you think it is in pristine condition, contact a real-estate agent to walk through it. The agent may have suggestions for repairs or small improvements that could help you sell your house.
9. Maintain your lawn, garden, and shrubs. Keep the lawn watered and plant some flowers.
8. If you have a beautiful perennial garden or an herb garden that keep coming back each spring, shoot up a roll of film and put the pictures in an album for prospective buyers to look at. In the winter, people may have a hard time visualizing what the yard and garden will look like during the growing season. See Home Marketing Tips for more suggestions.
7. Touch up the exterior paint if it's starting to flake or peel.
6. Have the chimney for both the furnace and the fireplace checked and cleaned.
5. Evaluate what your house looks like as you step in through the door. Does it look crowded or cluttered? Does it look like nobody lives there? Can people see past the "you" in the room and see the room itself?
4. Clean every room in the house thoroughly and get rid of the clutter and excess furniture. Have the carpets and draperies professionally cleaned. Put things in a storage locker if you have a lot of stuff — before listing your property. You'll make the rooms look bigger and brighter.
3. Make small fixes: touch up interior paint, or install new panels on the electrical switches. Fix drippy faucets, and update the knobs and handles on the kitchen cabinets. If a room really needs it, give it a new coat of paint in a neutral color. Have broken or cracked windows repaired or replaced. Wash the windows inside and out.
2. Clean the mildew out of your shower and touch up the grout.
1. Line up a professional cleaning service to come in while your house is on the market so you are always ready for short-notice calls seeking to set up viewings.
Home-Selling Checklist From Other Experienced Realtors
Getting ready to sell your house? Then it's time to roll up your sleeves and get to work! Selling a home, after all, entails a whole lot more than just planting a "For Sale" sign on your front lawn or uploading a few random photos of your place—especially if you're angling for the most cash. (And, honestly, who isn't?)
So before you put your house on the market, peruse this checklist of things you must do in preparation. Some of these tips are surprisingly easy, while others might require a bit more elbow grease. But they're bound to pay off once buyers start oohing and ahhing over your place—and hopefully ponying up a great offer.
1. Find a great real estate agent
Think you can sell your home yourself, and pocket the cash you would otherwise pay an agent? It can be tempting, especially in a hot market, but resist the urge, says Jon Sterling, a real estate consultant with Keller Williams Realty in San Francisco. He's found that a "For Sale by Owner" transaction is almost always a disaster, leading you to sacrifice both money and time.
Related Articles
10 Tips to Prepare Your Home for an Open House
How to Stage Your Home While Living in It (Without Losing Your Mind)
That said, don't just blindly hire the agent who most recently sent you a flier or the one your uncle's friend's co-worker's cousin used. Do some research to find a real estate agent (or ideally a few) who is knowledgeable about your specific market, and then interview her to make sure she's a good fit.
2. Consider your curb appeal
Make sure the first thing prospective buyers see of your home entices them to want to see more. Yes, for better or worse, buyers do tend to judge a book by its cover. By investing some effort in relatively easy fixes like planting colorful flowers and repainting your front door, the outside of your house can beckon them to come on in.
3. Declutter living areas
Less is definitely more when it comes to getting your house ready to show, notes Boris Sharapan Fabrikant, a real estate broker with Triplemint.
Do a clean sweep of counters, windowsills, tables, and all other visible areas, and then tackle behind closed doors: closets, drawers, and cupboards—since virtually nothing is off-limits for curious buyers. And if the house is overflowing with stuff, they might worry that the house won't have ample space for their own belongings.
Take the excess and donate or pack it up for a storage space. The bonus to taking care of this now is that it's one less chore you'll have to do when it's actually time to move.
4. Depersonalize your space
The next step on your declutter list? You want to remove any distractions so the buyers can visualize themselves and their family living in the property, says Kipton Cronkite, a real estate agent with Douglas Elliman in New York.
He says that includes personal items and family photos, as well as bold artwork and furniture that might make your home less appealing to the general public. The goal is to create a blank canvas on which house hunters can project their own visions of living there, and loving it.
5. Repaint walls to neutral tones
You might love that orange accent wall, but if it's your potential buyer's least favorite color, that could be a turnoff, warns Sharapan Fabrikant.
"You're pretty safe with a neutral color because it's rare that someone hates it, but the other benefit is that a light color allows [buyers] to envision what the walls would look like with the color of their choice," he points out.
6. Touch up any scuff marks
Even if you're not doing a full-on repainting project, pay special attention to scrubbing and then touching up baseboards, walls, and doors to make the house sparkle and look cared-for.
7. Fix any loose handles
A small thing, sure, but you'd be surprised by the negative effect a loose handle or missing lightbulb can have on a buyer, notes Sharapan Fabrikant. "It can make them stop and think, 'What else is broken here?'"
8. Add some plants
Green is good, because plants create a more welcoming environment. You might also want to consider a bouquet of flowers or bowl of fruit on the kitchen counter or dining table.
9. Conduct a smell test
Foul odors, even slight ones, can be a deal breaker, and the problem is that you might not even notice them, says Sharapan Fabrikant. He recommends inviting an unbiased third party in to try to detect any pet smells or lingering odors from your kitchen.
If the smells are pervasive, you might need to do some deep cleaning, because many buyers are on to your "masking techniques" such as candles or plug-in room deodorizers.
10. Clean, clean, clean
And then clean some more. You want your property to look spotless. Take special care with the bathroom, making sure the tile, counters, shower, and floors shine.
11. Hide valuables
From art to jewelry, make sure that your treasures are out of sight, either locked up or stored offsite, recommends Kronkite.
12. Consider staging
Does your house scream 1985? Nothing invigorates a house like some new furnishings or even just a perfectly chosen mirror. The key is getting your home staged by a professional. Home stagers will evaluate the current condition and belongings in your house and determine what elements might raise the bar. They might recommend you buy or rent some items, or they might just reorganize your knickknacks and bookshelves in a whole new (that is, better) way.
Do you have an ugly house that bothers you constantly? Whenever you get home from a long hard day of work, instead of soothing your soul, does it makes you frustrated? Are you overwhelmed with all the many little things that are needed to be fixed in your ugly house? Don't love it? List it!
This Page was sponsored by Ms. Phartington from Shittington by Janet Yearsley (It's a very lovely short story on Amazon).
ListitGetSold.com, Dontloveitlistit.com and Judith French are not affiliated with the Youtube presentations above. All information provided through this site is deemed reliable but is not guaranteed and should be independently verified.